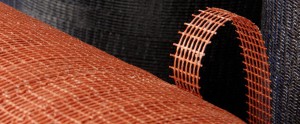 Specialty Manufacturer manufactures custom-engineered technical textiles for a variety of industrial markets including automotive (hoses, airbags, interlinings, tires), building and infrastructure products (concrete cloth, geomembranes, and fabric innerduct), reinforcements, industrial products (duct fabrics), and filtration products.​​​​
Automotive Cap Ply
Cap Ply: A Win-Win for Tire Makers, Automobile Owners, and the Planet
Traditional calendered cap ply increases tire weight and rolling resistance. It also adds cost, complexity, and lead time in the tire plant's preparation department. We created the tire industry's first ready to use cap ply strips,– delivered tackified and slit, ready to use at the tire building machine. It eliminates several processing steps, reduces the amount of rubber needed for tire production, can reduce the tire's rolling resistance, and ultimately helps increase the fuel efficiency of the vehicle.
Cap Ply Family of Products
Cap Ply — High modulus Nylon 6,6 cap ply strips addressing a wide range of high-performance radial tires. Available in multiple constructions and custom widths.
This article comes from milliken edit released