The seventh in the Fashion Business Workshops 12-month series is, "So You Want To Start a Business: Creating Your Tech Pack". Do you really get what a tech pack is? Or why it is used? Or if you can go into production without one? If you answered no to any of these questions, this informative workshop is for you!
The workshop, taking place from 6 p.m. to 8 p.m. At TechTown, will be led by textile/apparel expert Michelle Roberts of Technical Textile Solutions, and will cover:
What is a Tech Pack?
Why do you need one?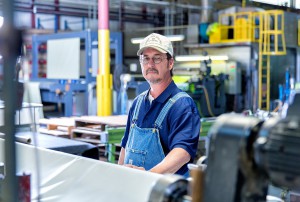 What does it cost to have one made/ what resources do you need to have one made?
How can you make one yourself?
Bonus! Fabric sourcing: How to source it yourself with confidence so your apparel manufacturer can focus on making your garments.
Michelle Roberts is a textile and apparel expert who helps apparel entrepreneurs source materials for their line so they can save time and improve their bottom line. She helps them create and streamline product creation processes that get the right product in front of their customer at the right price. She accomplishes this by providing educational courses that teach others to do this on their own, as well as offering done-for-you services for those who need it done faste.
This article comes from eventbrite edit released